This weekend was my favorite kind of weekend, which is relaxed and low-key. Even though I should have been doing something productive like packing for our upcoming move, instead I let my procrastination instincts kick-in and told myself I'd do that stuff next weekend.
I really will, I swear!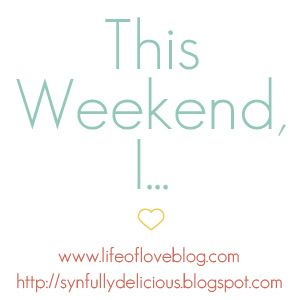 This weekend, we had a celebratory dinner at Moctezuma's on Friday after signing our final house paperwork with the title company. It was warm enough to eat outside on the patio, and I had my favorite happy hour item, the squash taquitos. So yummy!
This weekend, I did a little shopping at Target, Kohl's and Famous Footwear. Technically I'm supposed to be penny-pinching right now since we need to buy a bunch of stuff for the house, but I couldn't help it. It's sort of like a sick addiction.
This weekend, I spent a
little
lot of time catching up on Teen Mom 2 thanks to the fact that there was a marathon playing all weekend. It was even on at the gym, so I didn't have to miss a minute of it. If you're a fan of the show (
Christi!
), I know you'll appreciate this:
This weekend, I stopped by
Ken Walker Jewelers
to have my right-hand ring cleaned. It was filthy! And since there's nothing on my left hand yet (*ahem, Tony), I needed to satisfy my sparkle craving. It came back super sparkly, although it's hard to tell from this picture.
Tony gave this ring to me for V-day two years ago, it's aquamarine and black diamond. Love it!
EDIT: I forgot to mention one more thing I did this weekend. Tony and I watched Django Unchained, and it was SO good! It's a Quentin Tarantino movie so of course there are some disturbing parts and lots of blood, but it was honestly the best movie I've seen in awhile. Go watch it!!
What did you do this weekend? Did you watch as much tv as I did?