You know, that awkward ice breaker that you're forced to play at work or on the first day of school? (The one I'm super bad at??) This oughtta be good...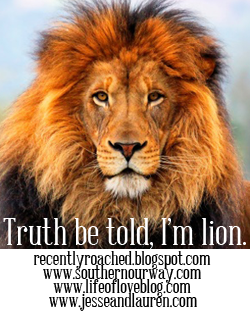 Ok, here goes nothing. Can you spot the lie? (And for those that know me in real life, no spoilers in the comments, por favor!)
1)
My all-time favorite meal is BBQ ribs with mashed potatoes and mac & cheese on the side.
2)
In 7th grade I dyed my hair bright red to be more like my idol Angela Chase.
3)
Even though I'm terrified of heights, I successfully completed a flying trapeze class.
Let me know in the comments which one you think is a lie, and I'll email you back to let you know if you're right! Make sure you're not a
"no-reply blogger"
so I can email you.
Good luck!